Raspberry Pi alternatives: best single-board computers
Raspberry Pi 3 Model B+ is the dinky single-board computer grabbing headlines around the world, and for good reason. Initially launched as a tool to train up amateur coders, it has since gone on to sell more than 19 million units worldwide.
Looking for a new job? Follow Computerworld Jobs for all the latest roles.
Each release is accompanied by a feeding frenzy of coding-crazed fans. And this massive online community brings perks - there are reams of support on the web and experts eager to help only a few clicks away.
But Raspberry Pi isn't the only single board computer out there; there is a myriad range of pocket-sized PCs aimed at toppling Pi's domination. They're able to perform an immense array of tasks, from complex robotics to supporting gaming platforms or media centres. Some of these offer more than the Raspberry Pi 3 B+, with increased memory, quicker processors and more features.
Varying a lot in terms of capabilities and price point, they provide a way to learn how to programme and create useful and exciting projects with.
If you're weighing up your options, read on for the best Raspberry Pi 3 B+ alternatives.
You can find lots of exciting tutorials and on-going projects at Instructables.com.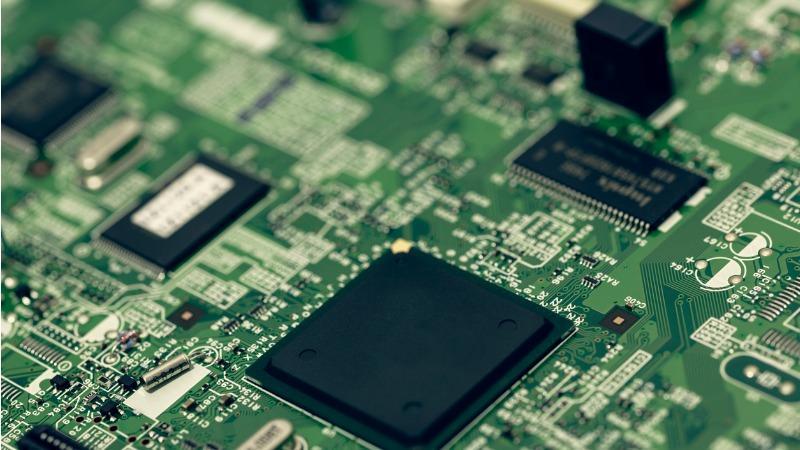 Arduino
If you've heard of Raspberry Pi, then you'll definitely have heard of Arduino. Created in 2005, this open source microcontroller motherboard provides integrated hardware and software. You'll get the board and an IDE that uses a simplified version of C++, making it easy to write code and upload it to the physical board.
Arduino models differ from Raspberry Pi, in that Raspberry Pi is based around a microprocessor connected to on-board RAM and other features, while Arduinos are based on microcontrollers. This means Pi can be run as a fully functional desktop computer, but Arduino models lack some of the required capabilities.
Famous Arduino projects include Enough Already, which mutes the TV whenever an overexposed 'celebrity' was being talked about on air.
There are various versions of Arduino, generally costing between £20 to £30.
Banana Pi M64
The Banana Pi M64 is a 64-bit quad-core single board computer, which includes 2GB of RAM and 8GB Emmc. It is an open platform device that is often used by game developers.
Banana Pi M64 also includes built-in Wi-Fi and Bluetooth. It includes system support for Windows 10 IoT Core, Ubuntu, Armbian and more.
The price varies from £60-£80, the Banana Pi can be purchased from Amazon.
Odroid C2
The Odroid C2 is one of the latest single board computers from Hardkernel. While slightly more expensive than the Raspberry Pi 3 Model B+, at £32, it offers some greater attributes. Tests have put it between 2-10 times faster than Raspberry Pi 3, and it also has double the memory, Gigabit Ethernet and supports 4k displays via HDMI 2.0.
It runs software including Ubuntu, Android and LibreElec Media Centre, and can successfully be used as a media centre for streaming services like Netflix, although it lacks wifi support.
Then, due out in mid 2018, the ODROID-N1 promises to be impressive. It will run on a hexacore processor backed up by 4GB of memory, run Android 7.1 and Ubuntu 18.04, support Gigabit Ethernet, two USB 3.0 ports, and be able to be hooked to 4K displays via HDMI 2.0.
At around £80, it's more expensive than Pi, but offers similar specs to the £320 Samsung Chromebook Plus.
ASUS Tinker Board
Launched in early 2017, the £50-60 ASUS Tinker Board is ideal for hobbyists and DIY programmers. It can also be used as a normal PC as it supports HD video streaming, web browsing, image editing and music playing.
It is twice as fast as Pi 3, and boasts double the memory.
The board comes with a Rockchip RK3288 quad-core ARM processor, 2GB of memory, a gigabit LAN connection and a DSI MIPI connection, which is for integration with touchscreen displays.
This board is compatible with cameras and sensors, so is also a good place to start for IoT projects.
Orange Pi
Orange Pi positions itself as a real alternative to the Raspberry Pi, offering almost identical specs but for a lower price. It has the same memory as Pi, a 64-bit quad-core processor, wifi and Bluetooth support.
It's also able to run Android 7.0, Ubuntu, Debian and Raspbian Image.
Orange Pi Project has a massive range of different boards, all worth a look.
However, it's worth noting that some criticisms levelled at Orange Pi focus on poor driver support and missing software.
If you go for this board, you'll get Allwinner's H5 processor, 2GB of RAM, Bluetooth and wifi capabilities, three USB host ports and a Gigabit Ethernet port.
NanoPI
Coming in at 40x40mm in size, this single-board PC is half the size of the Raspberry Pi, although it definitely shouldn't be underestimated.
Aimed at the AI market, this tiny circuit board lives up to its small but mighty reputation. Its NEO Plus2 model features a Cortex-A53 quad-core processor, 1GB of DDR3 Ram and bundles of connectivity, including a gigabit ethernet port and both wifi and Bluetooth capabilities as well as a USB 2.0 port.
You'll also be able to take advantage of its GPIO programming libraries, making programming and setting up projects a lot easier.
BeagleBone Black
The £45 board BeagleBone Black runs an AM335x 1GHz ARM Cortex-A8 processor and is compatible with Debian, Android and Ubuntu.
Applications have included home security systems, robotics, and 3D printers, as well as inventory management and scanners. Plus, BeagleBone claims that users will be able to 'boot Linux in under 10 seconds' and get started within five minutes.
This board is ideal for beginners and hobbyists, and is a good stepping stone for people wanting to move on to more complex boards and projects.
Intel Galileo Gen 2
The Intel Galileo Gen 2 is based on Intel's Quark SoC X1000 processor, a Pentium instruction set and is certified as an Arduino open source development board.
Coming in at around £60, it isn't made for hardcore developers, instead, setting its target market at hobbyists and aspiring programmers.
It can be programmed using the Arduino IDE via all major operating systems including Mac OS, Windows and Linux, although the board will come already running Linux.
Based on the Intel Quark SoC X1000 - a 32-bit Intel Pentium processor - Intel says you should receive operating speeds of up to 400MHz. Additionally, the board has lots of connectivity features including an ethernet port, a micro SD slot, a USB 2.0 Host Port, 20 digital input/output pins and a micro USB connection.
NanoPC-T3
The NanoPC-T3 from Chinese tech firm NanoPC is small, but beautifully formed.
It's powered by a Samsung S5P6818 octa-core processor and comes with 1-2GB of RAM, 8GB of flash storage, and two USB 2.0 ports, just to mention a few.
It comes with system support for Android, Linux and Ubuntu and the source code is provided in a DVD.
BBC micro:bit
This tiny 4cmx5cm board is used in schools across the UK to teach coding skills to young people. It makes it easy for kids to create games and animations using simple programmes. You can use easy, drag-and-drop programming tool, Scratch, or coding in JavaScript or MicroPython. Priced at a £17 on Amazon, it incorporates a 25 LED matrix display, a motion sensor, accelerometer and two buttons.
Rock64 Media Board
As the name would suggest, the Rock64 Media Board is aimed at those looking to create a media centre with their single board computer. It's main advantage over Pi 3 is that it has four times the memory.
It can handle 4k playback of video stored on the computer (though not streamed over the internet), and plays Youtube videos. It runs Android 'Nougat' 7.1. However, it's worth noting the board has faced criticism for poor quality hardware and apps like Netflix not working through the built-in media player in Android 7.1.2 OS. The board costs around £18.
Copyright © 2019 IDG Communications, Inc.
Next Up: Check out these related slideshows