There has been a huge increase in the adoption of Internet of Things (IoT) across organisations, as more companies become keen to connect devices to a platform and keep data safe and secure.
The good news is there are lots of options on the market. All of the big players in public cloud (AWS, Azure, Google Cloud Platform and IBM) have developed IoT platforms on top of their infrastructure, and there are also smaller pure-play options for more industrial IoT (IIoT) uses.
The bad news is this means the IoT platform market can be a bit of a jungle, with all of the big players promising the easiest, smartest platform available.
We run through the best IoT platforms for your business that can help you get the most out of connected assets and the data they collect to create operating efficiencies and even new business models.
Read next: Best uses of IoT in the enterprise
Additional reporting by Hannah Williams.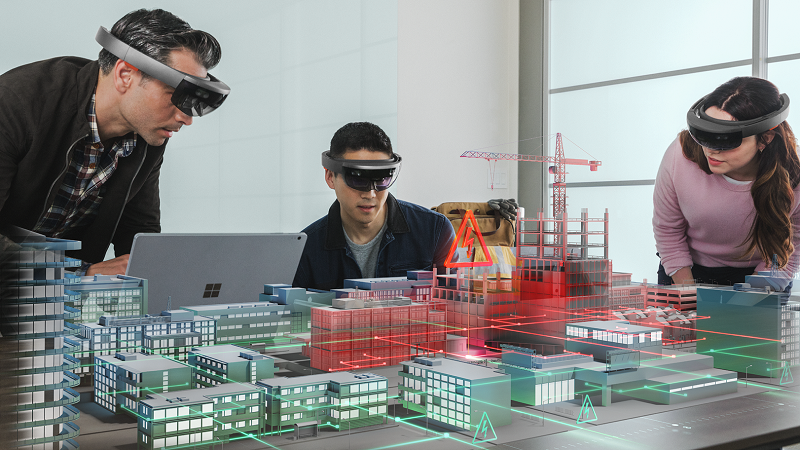 Microsoft Azure IoT Hub
Running alongside Microsoft Azure cloud services, the Azure IoT Hub offers a rules engine, identity registry, information monitoring and device shadowing.
The IoT platform incorporates existing products such as IoT Hub, Stream Analytics, notifications hubs, Power BI and some pre-packed machine learning to process and analyse large quantities of device data in near real-time.
During its Ignite conference in September Microsoft announced a raft of enhancements to IoT Hub, including the general availability of Azure IoT Central and Digital Twins.
IoT Central is a fully managed software-as-a-service (SaaS) offering which makes it easier for customers to connect, monitor and manage IoT assets at scale with little cloud expertise required. It includes end-to-end IoT security features which are built into the managed cloud solution from the ground up.
Azure Digital Twinsallows customers to create a digital model of any physical environment including people, places and things. Through the Azure IoT Hub it connects IoT devices and sensors that keep the digital model up to date in the real world.
Read next: Rolls-Royce uses Microsoft IoT tools to cut down on engine faults and fuel costs, and wants to sell the insights back to airlines
Cost: IoT Hub is free for up to 8,000 messages per month, £37.27 for up to 400,000 per month, £372.66 per month for up to 6,000,000 messages and £3,726.55 for up to 300,000,000.
Cloud IoT Core
Google made its fully managed IoT platform generally available in February 2018.
Cloud IoT Coresits on top of the Google Cloud Platform and is marketed as having an edge on its rivals through its focus on 'intelligence'. This means you can connect, manage and ingest IoT device data to the Google platform before running an array of advanced analytics.
These include ad-hoc queries using Google BigQuery, machine learning with Cloud Machine Learning Engine, data visualisations in Google Data Studio and automating changes to devices based on real-time events with Cloud Functions workflows.
Read next: How Google Cloud IoT Core helps Smart Parking process vast volumes of data
The Google stack currently works roughly like this: device data is captured by the Cloud IoT Core and published to Cloud Pub/Sub, ready for downstream analytics. Google also supports out-of-the-box integration with IoT hardware makers such as Intel and Microchip.
The vendor also launched a new Cloud IoT Edge platform in Alpha in July 2018 which expands Google Cloud's data processing and machine learning (ML) to billions of edge devices. The platform allows users to build and train ML models in the cloud then run the models powered by Edge TPU, a new hardware chip built to complement Google Cloud's TPU offering.
Cost: Cloud IoT Core is priced between $0.0045-$0.00045 per MB depending on the volume of data exchanged by IoT devices. It is also free for the first 250MB.
AWS IoT Core
AWS IoT Core is a managed cloud platform that provides a place to connect and manage sensors on cars, turbines, sensor grids and elsewhere by using AWS' public cloud to store, process and analyse the data transmitted by these devices.
The platform provides a device SDK, secure device gateway, message broker, registry for recognising devices, device shadows and a rules engine to evaluate inbound messages.
AWS has also struck partnerships with the likes of Broadcom, Intel and Qualcomm to create hardware component "IoT Starter Kits" that are compatible with its services.
The vendor also produces software called AWS Greengrass that allows customers to run local compute, messaging and data caching at the edge, so on the connected devices themselves. Greengrass uses AWS Lambda functions to keep device data in sync, and lets them communicate with other devices securely, even when they're not connected to the internet.
Cost: Message prices start at $1 per million messages.
IBM Watson IoT
IBM Watson IoT is a platform for customers to connect all of their devices and IoT device data into a repository, where the cognitive capabilities of Watson can be leveraged to gain insight into an IoT network to improve operations and even launch new business models.
IBM Watson users receive device management, real-time data exchange, secure communications and data storage as part of the IoT platform.
For example, Finnish escalator and elevator manufacturer KONE has been using IBM Watson IoT alongside Salesforce software to manage its connected assets, which carry as many as 1 billion people every day.
By combining intelligent analysis from IBM Watson IoT with Salesforce's Service Cloud Lightning and Field Service Lightning tools, the company will be able to respond to emergencies as they happen.
Read next: KONE picks Salesforce and IBM Watson for intelligent network of escalators and lifts
Cost: You can trial IBM Watson IoT for free. The platform is pay-as-you-go after that, charged per MB of data processed.
SAP Leonardo
German software giant SAP relaunched its Leonardo platform in May 2017 as a "digital innovation system" after it was initially launched as an IoT platform.
The aim is to allow customers to take advantage of a broader range of emerging technologies than just IoT, such as artificial intelligence, machine learning, advanced analytics and blockchain.
That doesn't mean Leonardo can't be used for IoT though, and it already is. Heavy machinery manufacturer Caterpillar is eyeing Leonardo for vehicle insights, Trenitalia is using it for predictive maintenance on its trains, and UK SAP customer Northern Gas Networks is also looking towards Leonardo in the future for a whole host of IoT use cases across its massive gas distribution network.
Read next: Everything you need to know about SAP's Leonardo platform
Mala Anand, executive vice president of analytics at SAP, said at the Sapphire event in Orlando, Florida this year: "The intent is to bring together everything from machine learning, big data, analytics and IoT, all integrated and stitched together on our cloud platform. At the end of the day, we want to deliver outcomes and to deliver those outcomes to transition a business outcome or business model. That cannot be delivered with just one technology."
Cost: Naturally pricing for a product like Leonardo will be bespoke, as it comprises various cloud software components, but SAP will also be pre-packaging options around certain use cases.
Bosch IoT Suite
Bosch IoT Suiteis a flexible open source IoT platform, with cloud services that are designed to meet the requirements of all IoT projects.
Launched in 2016 as a platform-as-a-service (PaaS), the suite was initially built to provide IoT solution developers with the flexibility and ease needed to perform their daily tasks. In short: it enables developers to quickly build and operate cloud-based and scalable IoT applications.
The Bosch IoT Suite can be used as a standalone platform on-premise, or hosted on different clouds including AWS.
Pricing is available upon request.
Siemens MindSphere
Siemens MindSphereis a cloud-based open IoT operating system, providing device and enterprise system connectivity across plants, products, systems, and machines for users to harness the wealth of data generated by IoT devices.
Built with open PaaS capabilities, MindSphere was launched in 2016 to allow users to build a partner ecosystem that will help to develop and deliver industry applications effectively. It also provides access to AWS cloud services.
The features also include secure connection of assets with hardware and software connectivity solutions.
Pricing is available on request.
Dell IoT
Dell Technologies announced a new IoT-specific division at an event in New York in October 2017, with the aim of combining its strengths in hardware with its Dell Gateway devices, the VMWare Pulse IoT Centre, and a range of consulting services, to help customers launch IoT projects quickly.
Read next: Everything you need to know about Dell Technologies' new IoT division
So the ideal, integrated stack for the vendor looks roughly like this: connected devices are managed near the edge using Dell Gateways, the VMWare Pulse IoT Centre is your window into monitoring and managing these devices, and Pivotal can provide a platform to build bespoke applications. Everything should be instrumented by Dell Technologies and connect back to the cloud environment of your choice, interact with any partner technology and then Dell also provides support.
This means that committing to the Dell Technologies stack becomes the primary consideration when signing up with the vendor.
Cost: Too early to tell but pricing will almost certainly be bespoke.
Hitachi Lumada
Japanese IT vendor Hitachi's IoT platform is called Lumada, and now sits under the Vantara big data division at the company.
Hitachi calls Lumada 'a portable architecture' which can be run both on-premises and in the cloud in order to support industrial IoT deployments. Naturally, Hitachi also speaks up its enterprise level AI and machine learning technologies, as a way for customers to solve problems before they occur.
Read next: Hitachi launches Vantara brand to help customers leverage their data
Cost: Pricing for Lumada is available upon request.
Salesforce IoT
Announced at Dreamforce in 2015, Salesforce's IoT Cloud runs on AWS infrastructure and provides customers with a platform to store and process device data.
The platform is powered by Salesforce's proprietary real-time event processing engine Thunder, which is useful when customers are looking for real-time insight into how their connected assets are performing. The benefit of IoT Cloud is the usual easy-to-use Salesforce user experience, meaning non-technical users can start to derive insights from IoT projects.
Salesforce also added the MyIoT feature in 2017, which is a declarative interface for building apps on top of IoT data to create rules-based automation, for example.
Cost: Available on request.
Oracle IoT cloud platform
Oracle's IoT cloud platform provides an end-to-end solution, from device virtualisation and high speed messaging, to endpoint management and analytics for real-time insights, all sitting on the Oracle PaaS cloud infrastructure.
Oracle also offers pre-packaged IoT applicationsfor use cases like asset or fleet monitoring.
Cost: Pricing is either $3.377 (£2.55) per hour on universal credits, or $2,513 (£1,792) per unit on non-metred services.
General Electric Predix
Aiming to help organisations in industries such as aviation, healthcare, energy and transportation, Predix was launched by General Electric (GE) in February 2016 as a platform-as-a-service (PaaS) which supports the development of apps that can use real-time operational data to provide insight for better and faster decision-making around connected assets.
It has since been expanded to include a catalogue of GE and partner app templates to be used off-the-shelf with your IoT data, as well as a low-code Studio to help less technical users build industrial IoT applications.
Read next: General Electric's CDO outlines vision for industrial internet of things platform Predix
The Predix platform can be used as a dashboard for managing IoT devices, customers can create digital twins (a virtual model) of assets to predict and optimise performance and leverage advanced analytics libraries to run machine learning on device data.
For example, Schindler uses the Predix platform to run predictive maintenance on its lifts and escalators to cut downtime of assets.
Predix can be run on any of the major public cloud infrastructure providers. Back in 2014 GE partnered with Verizon, Cisco and Intel to create 'Predix-ready' devices, and has more recently partnered with Apple to bring Predix apps to iOS devices to be used in the field.
Cost: Available on request.
Cisco IoT
Cisco provides IoT solutions and advisory services to help customers leverage IoT. The vendor's strengths lie in hardware, where it manufactures gateways and edge devices, but increasingly can provide management and monitoring through the Cisco Jasper Control Center, a Dev Centre for launching IoT applications, and security through IoT Threat Defense.
Originally aimed at mobile networks looking for greater visibility across their estate, Cisco has since worked with organisations like the Australia-based National Farmers' Federation to invest in IoT solutions within agriculture.
Cost: Available on request.
Copyright © 2018 IDG Communications, Inc.
Next Up: Check out these related slideshows