Sponsor: D2iQ
3 Steps to De-Risk Your Day 2 Operations For a Smarter Business Strategy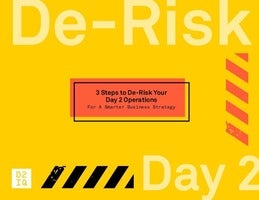 Is your organization looking to gain a sustainable business advantage, or trying to increase business velocity with cloud native applications? Chances are your answer is yes or soon-to-be yes—and that you've had or will have a leading role in that app's development.
For you and your business, risk is not an acceptable option—specifically the risk of performance and stability issues once applications are in production, at scale, and on Day 2.
In this ebook we examine why and how to strip the risk from Day 2 operations. For one, it has a tremendous upside for the organization. Because not only does it have tremendous upside for your organization, but it reflects extremely favorably on you as the architect!